My Blog
Posts for tag: gum disease
By Cumberland Pointe Dental
March 17, 2020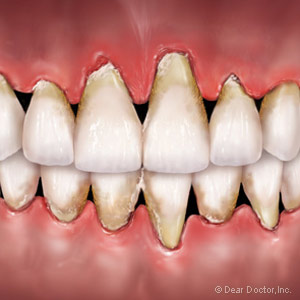 Periodontal (gum) disease is an infectious condition that if left untreated could lead to tooth loss. While gum disease is primarily caused by a thin layer of bacterial plaque and calculus left on the teeth due to poor hygiene, you may also have extenuating factors that may make you more susceptible to the disease.
Gum disease is actually a group of infectious diseases in which some forms are more difficult to control than others. All these forms arise from interactions between the bacteria in the dental plaque and your body's immune system. Depending on both your body's individual response and the disease form, your resistance to the resulting bacterial infection may be low.
That low resistance to certain strains of bacteria may be genetic — something you've inherited from your parents. Your stress level, particularly when it's high, can also diminish your body's ability to resist disease. There are also numerous strains of bacteria that could lead to gum disease — your body may not be able to effectively resist the particular "mix" of strains contained in your dental plaque.
Aside from lifestyle issues like stress or oral hygiene, we can at least test and verify any susceptibility you may have due to uncontrollable factors like genetics or the particular bacterial makeup within your plaque. Unfortunately, a minority of people will continue to deal with gum disease even after treatment and adopting a more effective hygiene regimen. Although we can't cure the disease, we can certainly control it with regular monitoring and treatment when necessary.
The key is to adopt a long-term strategy that will seek to preserve the teeth for as long as possible. In some cases, the best treatment approach is to prolong the life of the affected teeth for as long as possible to give you time to prepare emotionally and financially for eventual tooth replacement.
Indeed, any patient experiencing some form of gum disease should seek professional treatment, followed by a daily oral hygiene program and regular checkups and office cleanings. Taking the right steps in consultation with your dentist will assure you'll preserve your teeth for as long as possible.
If you would like more information on treatment for periodontal disease, please contact us or schedule an appointment for a consultation. You can also learn more about this topic by reading the Dear Doctor magazine article "Periodontal (Gum) Treatment and Expectations."
By Cumberland Pointe Dental
August 30, 2019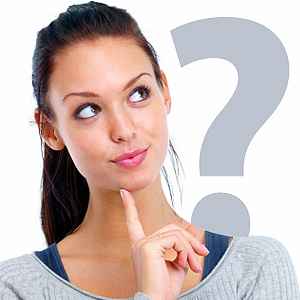 Did you ever brush your teeth and find that your gums were bleeding slightly? This unwelcome discovery is more common than you might think — and it might have something to tell you about your oral health. Here are five things you should know about bleeding gums.
As much as 90% of the population occasionally experiences bleeding gums. It happens most often while brushing — and it's often a sign of trouble, indicating that your gums are inflamed and/or you aren't brushing or flossing optimally.
Bleeding gums can be an early warning sign of gum disease. In its earliest stages, this malady is called gingivitis, and it's quite common. About 10 to 15 percent of people with gingivitis go on to develop a more serious form of gum disease, called periodontitis. If left untreated, it can lead to gum recession, bone loss, and eventually tooth loss.
A professional exam is the best way to tell if you have gum disease. Your dentist or hygienist may use a small hand-held instrument called a periodontal probe to check the spaces between your teeth and gums. When gum tissue becomes detached from the teeth, and when it bleeds while being probed, gum disease is suspected.
Other symptoms can confirm the presence of gum disease. These include the presence of pus and the formation of deep "pockets" under the gums, where gum tissues have separated from teeth. The pockets may harbor harmful bacteria, and need to be treated before they cause more damage.
Several factors may influence the health of your gums. How effectively you brush and floss has a major impact on the health of your gums. But other factors are important too: For instance, women who are pregnant or taking birth control pills sometimes have bleeding gums due to higher hormone levels. Diabetics and people with compromised immune systems often tend to have worse problems with periodontal disease. Certain drugs, like aspirin and Coumadin, may cause increased bleeding; smoking, by contrast, can mask the presence of gum disease by restricting blood flow.
It's never "normal" to have bleeding gums — so if you notice this problem, be sure to have an examination as soon as you can. If you have questions about bleeding gums or periodontal disease, contact us or schedule a consultation. You can read more in the Dear Doctor magazine article "Assessing Risk For Gum Disease."