My Blog
Posts for tag: dental implant
By Cumberland Pointe Dental
April 02, 2021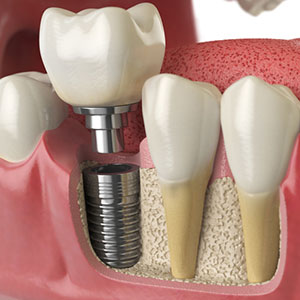 You've lost some teeth, and now you have to decide how to replace them. A fixed bridge or a partial denture are certainly good options. But the best choice today that dentistry has to offer is dental implants.
Implants have exploded in popularity among both dentists and patients, offering exceptional quality in life-likeness and durability. But they do have one drawback that might cause you to hesitate in choosing them: They're usually more expensive than other common tooth replacement systems, even more so if you're replacing each individual missing tooth with an implant.
But before you pass on them for something more affordable, take another look at dental implants. Here are 4 reasons why implants could be the wiser option for tooth replacement.
Life-like and functional. Other restorations can effectively mimic the appearance of real teeth, and they're reasonably functional. But implants score at the top in both categories because they replace more of the tooth—not just the crown, but the tooth root as well.
Bone friendly. Other restorations can't stop the gradual bone loss often caused by missing teeth, and dentures in particular can accelerate it. But implants are made of titanium, a bio-compatible metal that's also bone-friendly—bone cells readily grow and adhere to its surface. This accumulated growth around the implant site helps slow or stop bone loss.
Long-term savings. The integration of bone and implant creates a durable hold that can last for several years, possibly outlasting other restorations in the same situation. Taking into account all the costs—installation, maintenance and possible replacement—that can occur over the life of a restoration, implants could actually cost less in the long run.
Versatile. Implants can be used for more than single tooth replacements—they can be incorporated with other restorations like bridges or dentures to provide better support. Marrying implants with traditional tooth replacement systems can be less costly than implants individually while enhancing benefits like durability and bone strength.
Dental implants may not be right for everyone, particularly those who've experienced advanced bone loss. But if a thorough dental exam shows you're a good candidate, dental implants could be well worth the investment in your health and appearance.
If you would like more information on dental implant restorations, please contact us or schedule an appointment for a consultation. You can also learn more about this topic by reading the Dear Doctor magazine article "Dental Implants: Your Best Option for Replacing Teeth."
By Cumberland Pointe Dental
October 23, 2020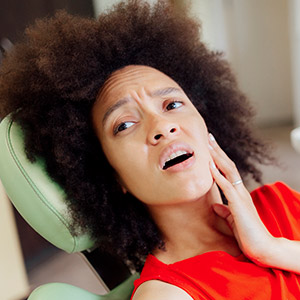 The subject of allergies covers a wide swath in medicine. Among other things, people have allergic reactions to animal fur, various foods and plant pollen. The effects are equally wide-ranging, anything from a mild rash to anaphylaxis, a life-threatening shutdown of the body's vital systems.
Approximately 5% of people are also allergic to various metals including nickel, cobalt, chromium and gold. Reactions to metal can occur when an allergic person comes in contact with items like jewelry, clothing or even mobile phones. There's even a chance of a metal allergy reaction from certain kinds of dental work.
It's unlikely, though, that you should be concerned if you're considering dental treatment or cosmetic work to upgrade your smile. Although allergic reactions like inflammation or a rash have been known to occur with amalgam "silver" fillings, it's quite rare. It's even less of a concern since "tooth-colored" materials for fillings are now outpacing the use of amalgam fillings, which are used in out-of-sight back teeth.
Of course, metal is used for other dental treatments besides fillings, including the most popular of tooth replacement systems, dental implants. An implant is essentially a metal post, usually made of pure titanium or a titanium alloy, which is imbedded into the jawbone. Even so, there's little chance you'll develop an allergic reaction to them.
For one thing, titanium is highly prized in both medical and dental treatments because of its biocompatibility. This means titanium devices like prosthetic joints and implants won't normally disrupt or cause reactions with human tissue. Titanium is also osteophilic: Bone cells readily grow and adhere to titanium surfaces, a major reason for dental implants' long-term durability.
That's not to say titanium allergies don't exist, but their occurrence is very low. One recent study detected a titanium allergy in only 0.6% of 1,500 implant patients who participated.
At worst, you may need to consider a different type of tooth replacement restoration in the rare chance you have a titanium allergy. More than likely, though, you'll be able obtain implants and enjoy the transformation they can bring to your smile.
If you would like more information on allergic reactions and dental restorations, please contact us or schedule an appointment for a consultation. You can also learn more about this topic by reading the Dear Doctor magazine article "Metal Allergies to Dental Implants."
By Cumberland Pointe Dental
July 11, 2019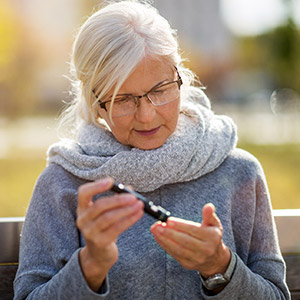 You would love to replace a troubled tooth with a dental implant. But you have one nagging concern: you also have diabetes. Could that keep you from getting an implant?
The answer, unfortunately, is yes, it might: the effect diabetes can have on the body could affect an implant's success and longevity. The key word, though, is might—it's not inevitable you'll encounter these obstacles with your implant.
Diabetes is a group of metabolic diseases that interfere with the normal levels of blood glucose, a natural sugar that is the energy source for the body's cells. Normally, the pancreas produces a hormone called insulin as needed to regulate glucose in the bloodstream. A diabetic, though either can't produce insulin or not enough, or the body doesn't respond to the insulin that is produced.
And while the condition can often be managed through diet, exercise, medication or supplemental insulin, there can still be complications like slow wound healing. High glucose can damage blood vessels, causing them to deliver less nutrients and antibodies to various parts of the body like the eyes, fingers and toes, or the kidneys. It can also affect the gums and their ability to heal.
Another possible complication from diabetes is with the body's inflammatory response. This is triggered whenever tissues in the body are diseased or injured, sealing them off from damaging the rest of the body. The response, however, can become chronic in diabetics, which could damage otherwise healthy tissues.
Both of these complications can disrupt the process for getting an implant. Like other surgical procedures, implantation disrupts the gum tissues. They will need to heal; likewise, the implant itself must integrate fully with the bone in which it's inserted. Both healing and bone integration might be impeded by slow wound healing and chronic inflammation.
Again, it might. In reality, as a number of studies comparing implant outcomes between diabetics and non-diabetics has shown, there is little difference in the success rate, provided the diabetes is under control. Diabetics with well-managed glucose can have success rates above 95%, well within the normal range.
An implant restoration is a decision you should make with your dentist. But if you're doing a good job managing your diabetes, your chances of a successful outcome are good.
If you would like more information on dental care and diabetes, please contact us or schedule an appointment for a consultation.